By selecting this copy feature, your current year application will be populated with the legal land locations and crops that you have insured. You will be required to fill in the additional "$/acre" field to a maximum of $350 for that land location.
Please select a policy to top up:
Welcome to AG Direct Hail Insurance. We are proud supporters of Curling Canada and the 2019 World Men's Curling Championship.
AG Direct Hail Insurance Ltd is the only exclusively online and direct crop hail insurance provider on the Prairies. We have eliminated the middleman with the goal of lowering the rates you pay. Lower rates, combined with superior customer service, professional claims handling and the support of thousands of hard-working farmers have made AG Direct Hail the fastest growing crop insurer over the last five years. We are a safe, simple, broker-free alternative to the way you typically buy crop hail insurance.
New to AG Direct Hail? Create a no-obligation account here to receive a priority rate availability email this spring.
Questions? Contact us Toll Free at 1-855-686-5596 or email us at info@agdirecthail.com seven days a week .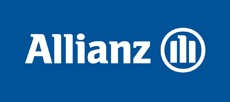 Allianz Global Risks US Insurance Company
Allianz® is the registered service mark for Allianz SE and is used with permission.
Allianz Global Risks US Insurance Company is passionate about our positioning as a 'Trusted Partner' with strong customer focus and the skillful use of technology to connect with customers. The partnership with AG Direct Hail Insurance Ltd delivers unprecedented value to Prairie farmers.